We make it seamless
By having a complete range of in-house capabilities, we're able to react quickly and efficiently to your every need.
2D & 3D Animation
Full Video Production Services
Mobile Apps
Web Design
Scripting
Content Development
We didn't start out to win awards. Our aim was to deliver videos and applications that met our clients' needs – to train, motivate or to influence their audience. Along the way, based on their feedback, we began to enter industry, marketing and PR competitions. Lo and behold – we've received over 100+ national industry awards throughout our 20+ year history.
The MMG team is committed to community service. For over 20 years, we've given our time and resources to help organizations.

In addition, every year, each employee is given $200 to donate to the charity of his or her choice.
MMG actively donates to 50+ non-profit charity and community groups annually.

We support the local economy, too. Just stop by at mealtime and you're sure to see some of our favorites - Paxton's Grill, The Works Brick Oven Restaurant, Tano Bistro & Catering, Mirage Mediterranean Restaurant, Korea House, and Sukothai Thai Cuisine.
History

Exceeding Expectations

Embracing the softer side of technology for over 20 years

When we opened our door in 1993, we were a small video production facility. Shortly after, we added a full-time art department. Then we expanded our video shooting and editing capabilities. Next, we added more producers, editors, animators and interactive developers. Today, we have a full creative team.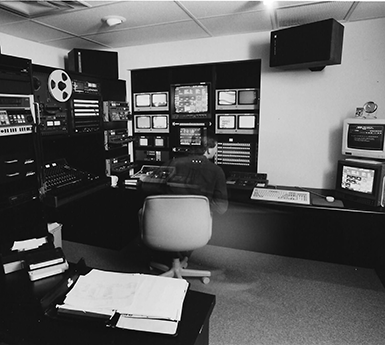 Small but mighty

Meet our team